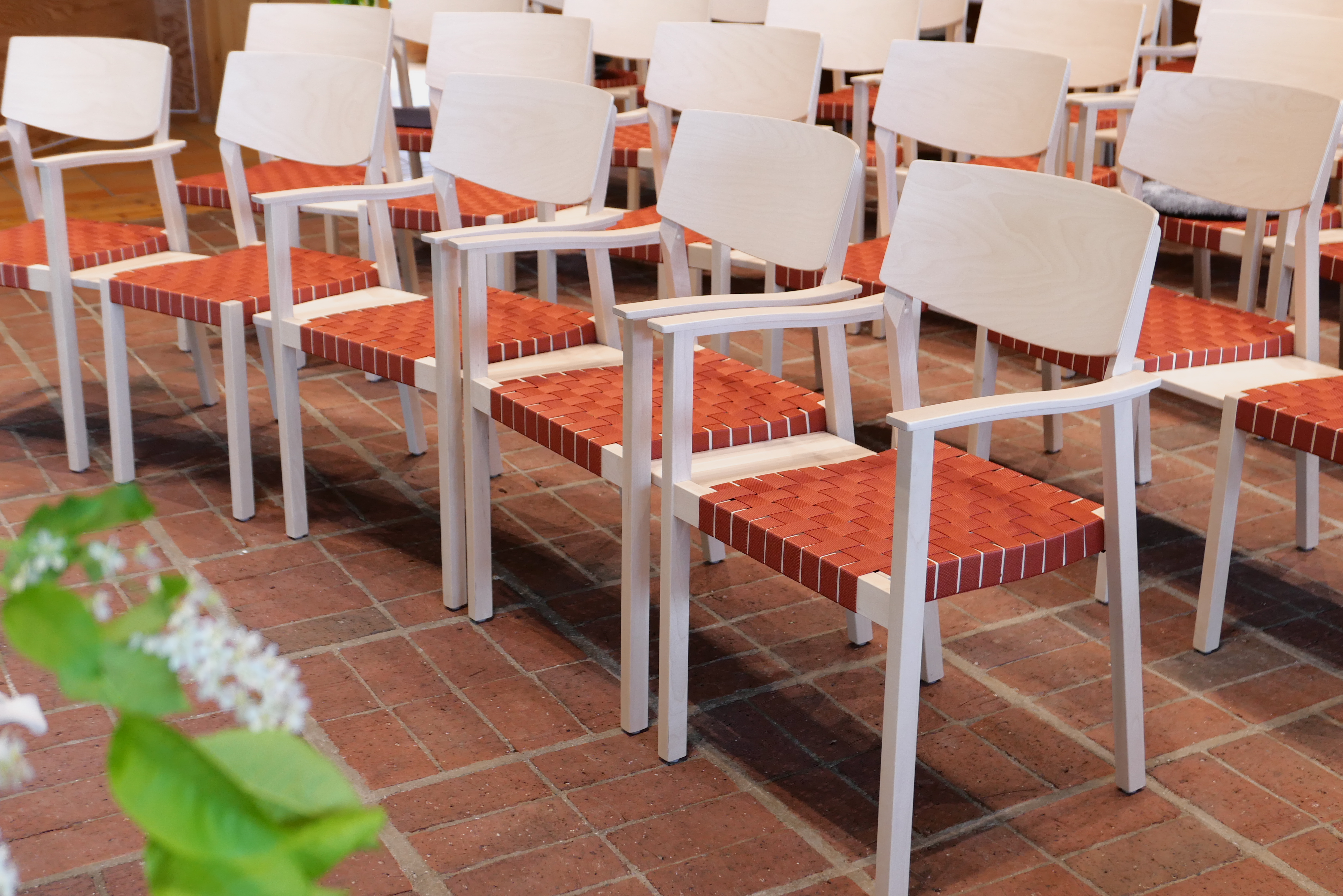 The Church of Sweden
A furniture concept
SÄBY

CHURCH

Säby Church in Salem is a modern style church built in wood with a beautiful tile floor that stretches throughout the church.
Project
To adapt a furniture concept that would work for both the young and the older generation.
Idea
We aimed to find chairs that would accentuate the modern architecture of the building. Made from a light scandinavian wood and a woven rustic color, the chairs bring up the red tones in the tiles. A children's corner was added to attract younger teens and families with children to attend the church. This corner consists of a large wool matt, pillows in different colors and sizes and little lanterns for the winter.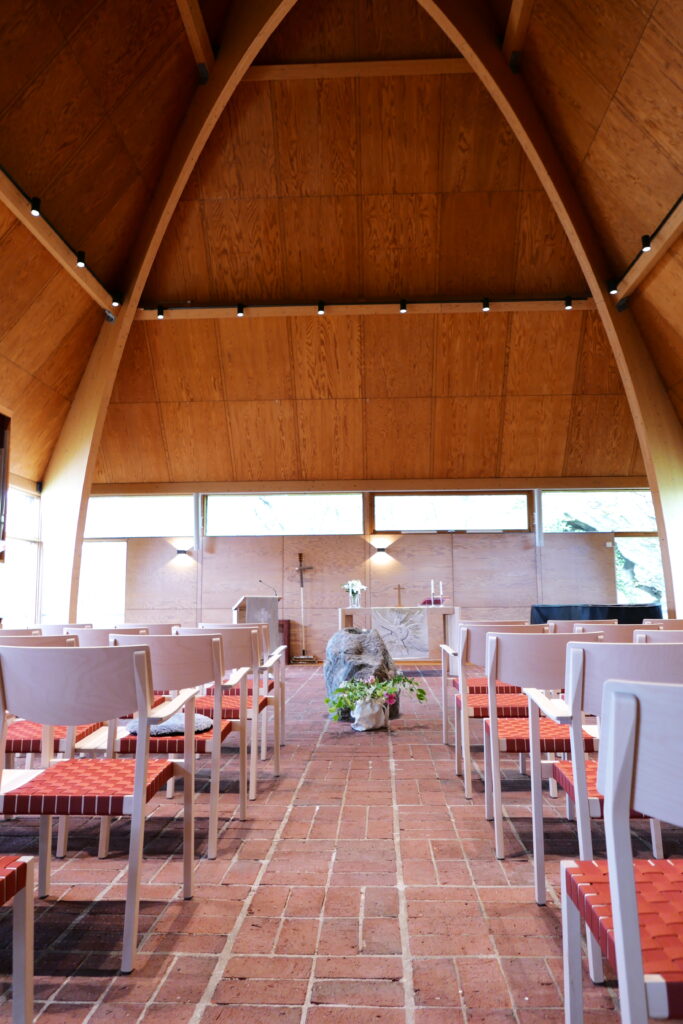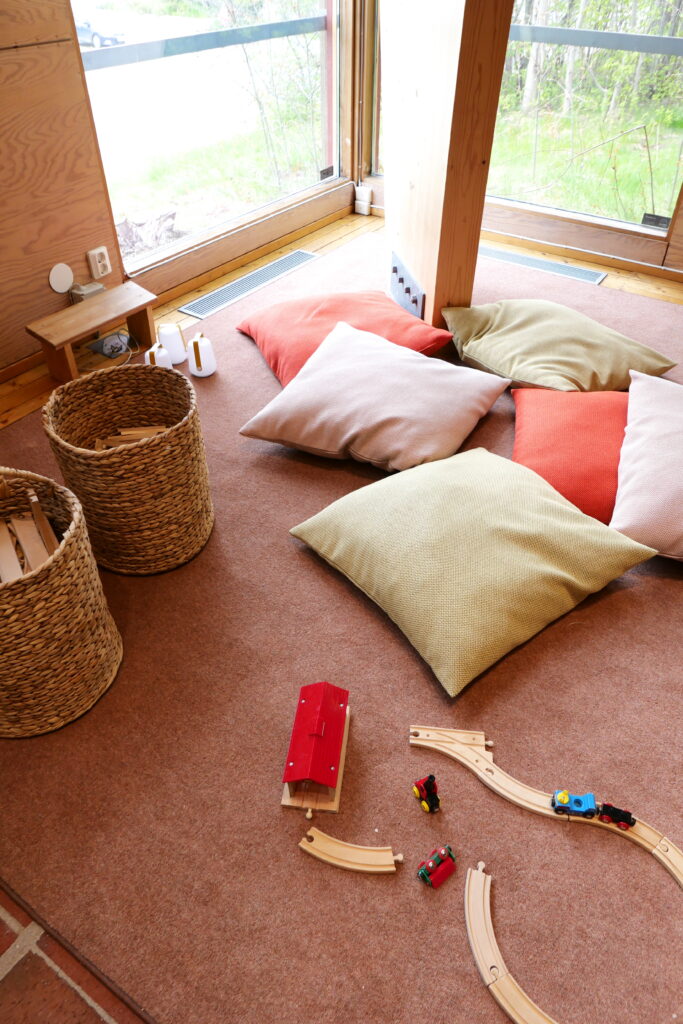 TULLINGE

CHURCH

Tullinge church is located on a hilltop just above Tullinge lake.
Project
To create a furniture concept with modern chairs that harmonize well with the old church benches.
Idea
Modern and functional chairs that are easy to move and attach to each other, including a simple shelf for the psalm book. The chairs have a natural colored seat and the frame is glazed in a special glaze made to match the old church benches.
MISSION
OFFER IDEAS AND SERVICES WITH A LONG TERM VALUE FOR OUR CUSTOMERS 
BY DELIVERING COMPLETE COMMERCIAL SOLUTIONS